Breakfast
Hidden Treasure – The Humble Parsnip
Happy New Year to you all. I'm very excited about 2013. For lots of reasons I think it is going to be a good year. Firstly, I have a wonderful weekend a Babington House to look forward to because I WON the Capricorn Goats Cheese Challenge with my Goats Cheese Soufflé with Cider Poached Pear & Fig.  Absoultely thrilled to bits about that one and a big thanks to Ethel the goat for picking me.
I also have a few new resolutions as well which I think is helping me with my positive outlook. These include spending at least one evening a week downstairs with hubby, some wine and trash TV, (my computer is upstairs). Sounds like an easy one, and should be now that I have finished my counselling course, (yippee) but I'm really looking forward to having time for this. I've missed it. Also, I'm going to try and get the family dinner cooked in the mornings a couple of days a week, making after school a bit easier. I would also like to make more homemade smoothies to up my fresh fruit intake and I must drink more water during the day. Oh I've got to try to get to bed a little bit earlier too. Sleep is gooooood.
However, one resolution that I have already started with gusto, (love that word) is clearing out my cupboards! My goodness that sounds soooo dull, but I have to say I am very much enjoying being able to tidy away the children's bedrooms in 5 mins rather than 20 mins now that all the rubbish has gone. It's a task that has been on my 'to do' for a very long time…just a little bit unfortunate that I did not have the motivation or time to start this task before Christmas as I might have saved myself a bit of unnecessary embarrassment. The state of the under stairs cupboard was made public the week before when our boiler packed up and the plumber had to get in there, under the stairs! I stood around for a couple of minutes apologising for the mess to the bottoms of his shoes as he was trying to work out the problem, then I helped him clear it out. Squashed toilet rolls, 5 picnic rugs, 3 mops and a swimming noodle are just a few of the things that appeared. I found the missing buggy rain cover too so that was a perk, but I decided then that I could not put it off any longer, and some reorganisation was needed in the new year.
As part of my tidying up I thought I would attempt to clear my vegetable patch which again I have been meaning to do for ages. I had a vague memory of planting a few 'winter' vegetables at some point a long time ago but have given no TLC to anything that might be growing for months. As you can see from the picture of my garden above, it does not look like a lot is growing, but this as I discovered was nothing more than an optical illusion because under the ground I very quickly started to find some hidden gems, which I could not for the life of me get out by hand. A few digs later with a spade and I'm pulling up the biggest parsnips I have ever seen.
Admittedly, they were not all this size but I must have pulled up about 25 of them, and I know there is a second row too! Hidden treasure in my own back garden!! Well to me it was. But what was I going to do with them all? There was no question that a soup had to be made, but I also fancied something different too. A healthy, low sugar muffin…was it possible? Would it work? I think you might know me by now because here is what I came up with.
Healthy, Low Sugar Parsnip, Lime and Warm Spice Breakfast Muffins
An experiment in many ways using much less sugar, a root vegetable and mixing lime with spice but this is a super recipe and perfect if you want something to satisfy your sweet tooth without going over board.  My 5 year old daughter loved these and ate 2 in a row.  The tang of lime with the back drop of spice some how works really well and the parsnip is not over powering at all, in fact I could hardly taste it.  Next time I make them I would fill up the cases a bit more as they did not rise as much as I thought they would.
Ingredients – for approx 12 muffins
300g grated parsnip (I did mine in the magimix which I have to say made it very easy indeed)
150g wholemeal spelt flour
100g white spelt flour
150g soft brown sugar
70g oats
250ml sunflower oil
3 eggs
2 tsp baking powder
3 tbsp orange blossom honey (or any honey that you have)
seeds from 4 cardamon pods crushed
1.5 tsp ground cinnamon
zest and juice from 2 limes
Muffin cases
150g cream cheese
zest of 1 lime and the juice of half a lime
3 tbsp orange blossom honey (or any honey that you have)
How to make
Pre-heat the oven to 180c and line a muffin tin with 12 muffin cases
In a small bowl mix together the cardamon, cinnamon, honey and lime zest plus juice
In a bigger bowl mix together the flours, sugar, oats and baking powder
Add in the oil and eggs one at a time whilst continuing to mix.  Then add the lime, spice and honey mix
Finally add the grated parsnips and fold in with a large metal spoon
Divide into the muffin cases and bake for 15 – 20 mins
Mix the cream cheese, zest and lime juice and honey together and top the muffins once cooled using a small palette knife
And here is the recipe for my soup because this was a success as well.
Curried Parsnip, Butternut Squash and Apple Soup
Ingredients
1 med butternut squash peeled, deseeded and cut into small cubes
3 med apples peeled, deseeded and cut into small cubes
4 large parsnips peeled and cut into strips
4 naked cloves of garlic
1400ml of vegetable stock
1 tsp cumin seeds
1 tsp ground ginger
1 tsp ground turmeric
1/2 tsp chilli flakes
drizzle of olive oil
How to Make
Pre-heat the oven to 180c
Put all veg and apples and garlic in a roasting tin and drizzle over the olive oil
Cook in the oven for about 40 mins taking them out half way through to give a toss and a stir
Add roasted veg and apples into a large saucepan then add the spices, chilli flakes and stock and simmer for about 10 mins
Liquidise the soup (I used my stick blender in the saucepan) and serve with fresh crusty bread and an optional dollop of creme fraiche
These recipes allow me to enter a few of the monthly blogging challenges that are around this month.
The first is Tea Time Treats run by Karen Lavender and Loveage from and Kate from What Kate Baked.  This month the theme is citrus.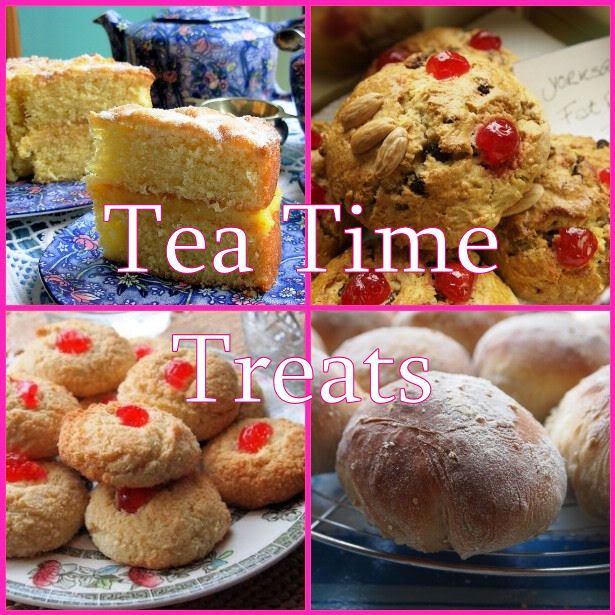 The second is Calender Cakes run by Laura from Laura Loves Cakes and Rachel from Dolly Bakes .  The theme this month is healthy cakes.
The third is Simple and in Season run by Ren from Fabulicious Food and hosted this month by Karen from Lavender and Loveage
Finally, I'm going to enter this into a new challenge called Credit Crunch Munch run by Helen from Fuss Free Flavours and Camilla from Fab Food for All.
Tagged apples, breakfast muffins, butternut squash, butternut squash and apple soup, Calendar Cakes, cardamon, cinnamon, Credit Crunch Munch, Curried parsnip, healthy, lime, lime and warm spice breakfast muffins, low sugar, oats, parsnip, simple and in season, soup, tea time treats