Cakes & Bakes
Mini Cupcakes for the One You Love
I know this is my second Valentine inspired post, (first one being my packed lunch made with love) but I just could not resist and think you might like it.
Cupcakes look amazing, there is no doubt about that, but for me the mountain of buttercream icing is a bit too much.  However, give me a bite-sized version and everything changes.  I'm quite happy to indulge in a completely guilt free fashion, and maybe even pop a second in for luck.  Well they are only little so why not?  Mini cupcakes can look just as amazing as bigger ones, and their size demands attention because they just look so cute.  If you get creative in the way you present them, there is definite potential for the 'wow factor'.
When I found out I was picked by Bakingmad.com as one of 15 bloggers to bake in their Valentine competition, I immediately started to think about how I could create an extra special entry which would include a few mini cupcakes.  After all the brief was to make something I would want to receive myself!  A few days later the idea of a mini cupcake selection box came to me.  This is my alternative to the traditional box of chocolates that might get given on Valentines I guess, but much more thoughtful and definitely more memorable.  I was thrilled with how the end result looked.  Even better than I had imagined.  I think these would be perfect for a birthday gift or any other occasion too.
So what flavours did I pick with so many to choose from?  Here are my final four:
Hazelnut and chocolate: two of my favourite flavour combinations
Strawberry and white chocolate: it's valentine's after all so a bit of pink had to feature somewhere
Green tea: this is my experimental side coming out.  I love the taste of these and the green colour that is totally natural
Peanut Butter: a bit of fun, and my daughters LOVE peanut butter
It is easy to change any of these (if you would like) to a flavour that you would prefer.  Just put a quarter (from the recipe you use) of any 'flavour' ingredient in the cake batter mix and give it a whirl.
Makes 24 mini cupcakes and a few regular sized ones as well.
What you will need:
Basic cake batter
240g plain flour
200g sugar
3 tsp baking powder
80g unsalted butter, room temperature
240ml whole milk
2 eggs
1 tsp vanilla paste
Flavour ingredients
1 tbsp crunchy peanut butter
2 tbsp white chocolate chips
5g cocoa powder
1 tbsp nutella
1 tsp green tea matcha power
Icings and decoration (for the mini cupcakes, I just used more of the chocolate melt to cover the bigger ones I made as well)
I used a lot of Silver Spoon products as Baking Mad were kind enough to send me a selection for use in the competition, but you can get creative with any sprinkles or icing you might have in the cupboard already.
half a pack of Silver Spoon strawberry chocolate buttons
1 pack each of Silver Spoon white and dark chocolate easy melt (you won't use a whole pack but can seal up with a freezer clip and use another time)
1 Silver Spoon giant white chocolate snowie chopped up (I actually love these as the chocolate is lovely and they are really colourful so I'm sure the rest of the pack will get used up pretty quickly)
a sprinkle of Silver Spoon chocolate heart duos and hundreds and thousands
Sprinkle of chopped hazelnuts
125g icing sugar
40g unsalted butter, room temperature
15ml of whole milk
1 tsp green tea matcha powder
You will also need a 24 hole mini cupcake tin and cases, piping bag and piping nozzle (I use the Wilton M1 nozzle), old small box (I used an empty chocolate box)
How to make:
Pre-heat the oven to 170c/325f/gas 3
Put the flour, sugar, baking powder and butter in a freestanding electric mixer with a paddle attachment and mix until fully combined with a breadcrumb like consistency
Put the milk, vanilla paste and eggs in a measuring jug, lightly whisk with a fork and add slowly to the dry ingredients in the mixing bowl and mix until smooth
Divide the mixture into four separate bowls and add the nutella and cocoa to one, matcha powder to another, peanut butter to another and white chocolate chips to the final bowl
Fill up 6 of the cases 2/3 full with each of the mixtures (any left over mixture put into large cases or make more little ones)
Bake in the oven for 10-12 mins (any bigger ones you make will need 20 mins)
Whilst baking, I made the green tea buttercream by putting the butter, icing sugar and milk in a freestanding electric mixer with a paddle attachment and mix slowly to start (icing sugar will fly everywhere otherwise) and then quicker until smooth.  This normally takes at least 2-3 mins of mixing to get it smooth
Once cakes are out and cooled you can start the really fun part and decorate them
I put the white chocolate easy melt onto the peanut butter cupcakes and topped with small pieces of the white chocolate snowie.  You have to work quick with the easy melt as it dries and hardens pretty quickly.  I used a palette knife to spread it on
I put the dark chocolate easy melt on the chocolate and hazelnut cupcakes and sprinkled with chopped hazelnuts and a bit of gold edible glitter
I spread melted strawberry chocolate buttons on the white chocolate chip cupcakes, then sprinkled with hundreds and thousands and for a final valentines touch added a chocolate heart
And for the green tea cupcakes I put the buttercream in a piping bag, iced starting on the outside working in to make a little swirl, and the same the strawberry cupcakes, finished with a chocolate heart
To present I put 16 of my mini cupcakes in an empty box that used to have Christmas chocolates in and tied a pink ribbon round it
I am also entering this for not one, but two blog challenges!
The first is a regular challenge for me now and is this months Tea Times Treats run by Karen from Lavender and Lovage and Kate from What Kate Baked. This months theme is 'romance'.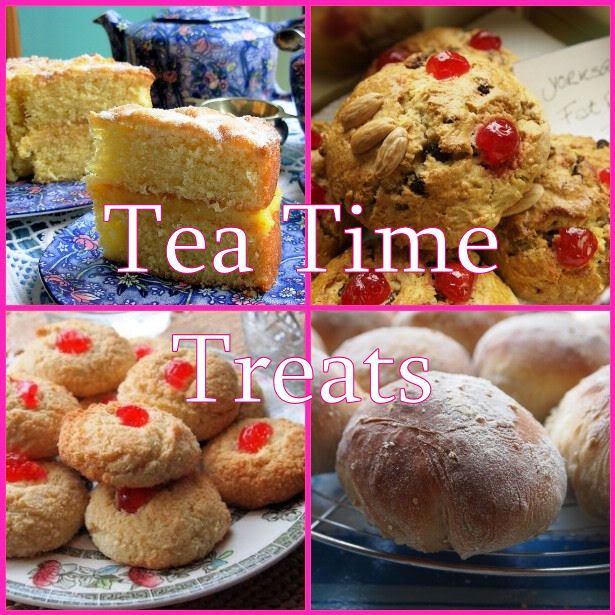 The second is my first entry to English Mum's 'Baked with Love' bakeoff.  I've just started reading this fablous blog and can recommend popping over for a look yourselves.
PS:  Did any of you spot the sneaky pic of my very own Valentines pressie from my DH?
Disclaimer- I do not work for Baking Mad nor did not get paid to write this review.
Tagged baked with love bake off, baking mad, birthday gift, chocolate melt, duo hearts, emma bridgewater cake stand, giant snowies, green tea cupcakes, homemade gift, mini cupcakes, nutella cupcakes, peanut butter cupcakes, sliver spoon decorations, strawberry and white chocolate cupcakes, strawberry choocolate buttons, tea time treats, teacher presents, valentine blogger competition, valentine edible gifts